I know it's a little late to be posting about Halloween, but I had a hard drive crash and some other emergencies that delayed this post. Now, in typical fashion, a last-minute monthly Tom 7 Radar episode.

This summer I bought a house, and I've been having a lot of fun with household stuff I would never have cared about while living in my apartment. I've been working on some home improvement projects, starting deep in the basement where the things I'm replacing are most gross (but also any mistakes would be least regrettable), like I made this replacement drain cover: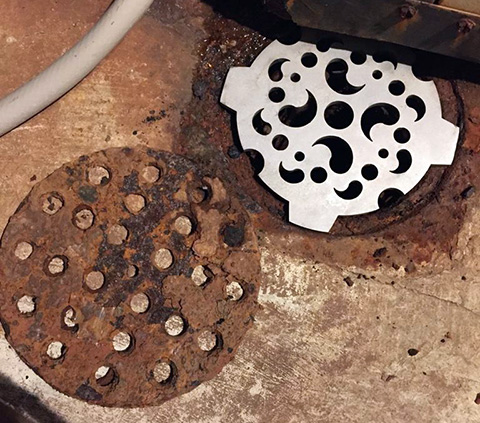 Can you tell which one is old / new?



It's fun. I now see it's possible to spend one's entire life making the one boiler room in the basement totally perfect, too.

But if it's not a permanent modification, I'm willing to do something aggressive in the visible nice portions. Here was my house's Halloween costume this year:





Don't worry, it has lockjaw ...



I also installed some additional items to attract children as seen in this short video. Not every costume is scary, though. My own getup was this 3D printed Dr. Potato Head costume:



Dr. Interchangeable Face Parts Face



Many more things to make and projects in the works!